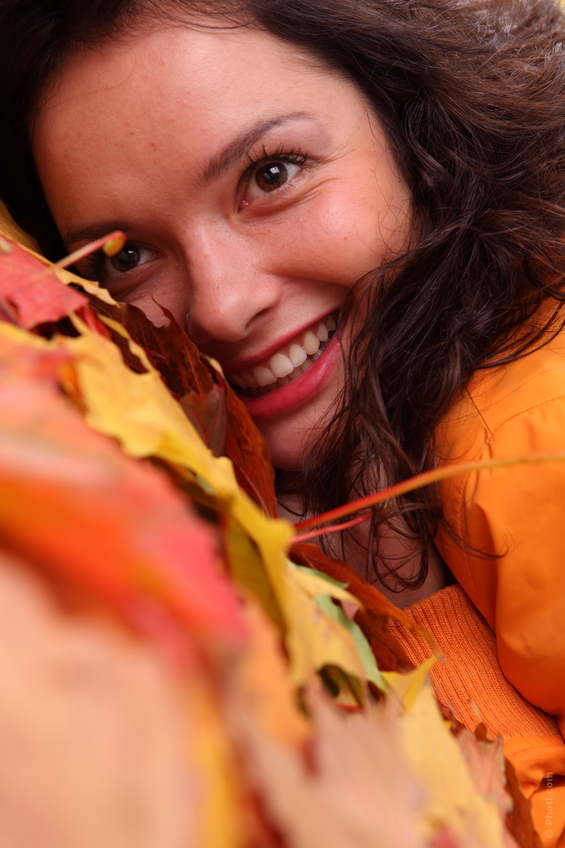 It's autumn already and luckily we still have some beautiful weather to enjoy. Get the most out of the clear and sunny days left by exercising outdoors, whenever you can…even if it's just a fast walk at lunchtime. An outdoor boot-camp workout need not be limited to the beach on summer days. When you can, get outside before it cools down and starts to get dark (around 6 pm).
A fast track to fitness is to combine classic strength training moves, such as body weight exercises (back-to-back with limited rest) with short aerobic intervals to keep your heart-rate elevated for about 20-30 minutes, a variation of the traditional boot-camp workout. To minimize fatigue, alternate upper and lower body moves. Not only are there dozens of body weight exercises to choose from, but they are effective and require no equipment or accessories.
Focus on choosing compound strength training exercises or moves that work multiple muscle groups at the same time. Big movements that involve large muscle groups burn more calories. Think of a boot-camp workout taken up a notch. The goal is to keep your heart rate elevated (peaks and valleys) throughout the workout by performing 3 to 5 'sets' of exercises in rapid succession. For example, one 'set' might start with walking lunges (the full length of your back yard). Before you turn around to walk back, perform 10 to 12 crawl out straight leg push-ups. From a standing position, with straight legs, touch your palms to the ground in front of you and, keeping your legs straight, inch your straight arms out and away from your toes, until you are in a plank position. Perform a full push up, crawl your hands back to your toes, stand erect and repeat.
After performing another set of walking lunges, proceed straight into a cardiovascular set. Do a full minute of kettlebell swings or try incorporating challenging "burpees" into the set. To perform a "burpee," begin in a standing position. Quickly drop down into a squat with your hands on the ground and kick your legs back into a push-up position. Perform one push-up and jump back into a squat position to complete the movement.
Of course proper form and positioning is key to ensuring a safe and effective boot-camp workout. Squeeze in at least a few of these workouts before the really chilly air sets in!