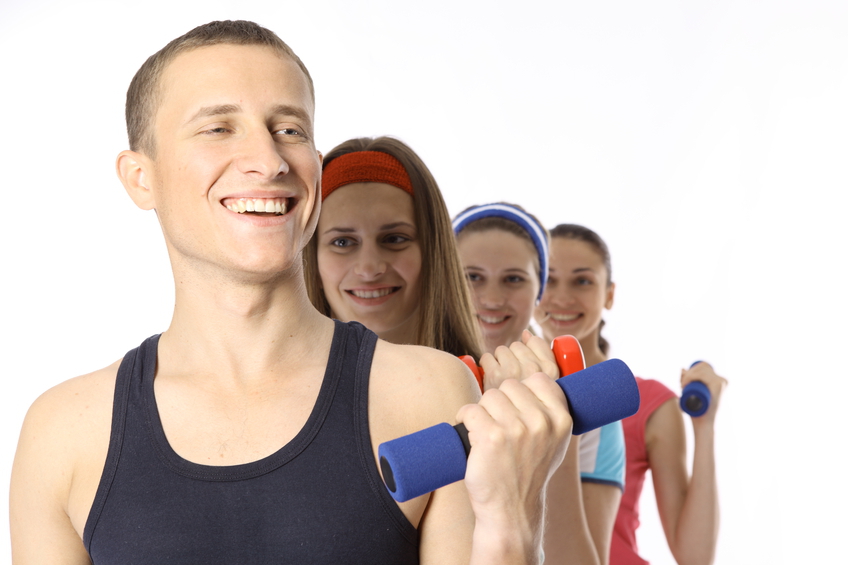 Choosing a Fitness Boot Camp
In gyms and local parks all across America, fitness boot camps are giving exercise enthusiasts something different to talk about. The term boot camp is based loosely off of military training camps which utilize jogging, sprinting, plyometrics, push-ups, pull-ups, squats, lunges and other forms of callisthenic exercises to prepare new recruits for duty, according to the American Council on Exercise (ACE). The high intensity intervals performed in fitness boot camp classes helps to maximize caloric burn while promoting lean muscle growth, both key components of weight loss. These classes can be effective, fun and engaging. It's easy to see why these military-style boot camp classes are catching on. With this increase in popularity since they first appeared in 1998,  more boot camps are popping up nationwide every day. While they offer an exciting alternative to aerobics classes, one must use caution when choosing the right boot camp.
Besides the obvious decision on price/affordability, there are several other considerations to keep in mind regarding how to choose a fitness boot camp class.
Location, Location, Location!
First and foremost, make sure the boot camp is held at a location that is within a reasonable traveling distance, whether from work or home. If you have to spend more time traveling to and from the fitness destination then actually working out, chances are it will be easier to blow off later on down the road and thus harder to stay dedicated!
Boot Camp Instructor
Make sure your boot camp instructor has some sort of credentials, such as a degree in Exercise Physiology or a related field, possesses a certification in personal training or group fitness instruction from a nationally recognized and accredited institution and/or has letters of recommendation from past employers or clients. Just because an instuctor is in good shape or may have an athletic background does not mean that he is qualified to teach a (boot camp) fitness class. It takes a watchful eye and a great deal of energy and enthusiasm to lead a group of individuals through a boot camp-style workout. That said, a certification does not automatically yield a gifted instructor that is compatible with your needs.
Take it for a test drive!
Any trainer/instructor confident in their ability to lead a quality (boot camp) fitness class should have no objection to someone participating in a free 'trial class' if the potential client has any reservations. This enables the potential client to see if the class is a good fit in terms of toughness and level of difficulty. It is not unusual to simply not like the instructor…some personalities just don't mesh! Do not however, use this as an excuse to skip out of upcoming fitness commitments!
Comfortable and Capable
Most boot camp classes are designed to push participants past their comfort level while providing support with a team-like atmosphere. You still have to be able to perform the exercises without any pain or irregular discomfort. If the instructor expects you to perform a push-up, lunge, squat or run a mile – you should make sure you are capable of performing such tasks. If you have any past shoulder injuries or knee problems then a boot camp class may not be for you. It is always a good idea to communicate with your instructor prior to the sessions about any issues or concerns. The only other important considerations are to be ready and willing to physically and mentally make the commitment to get fit!