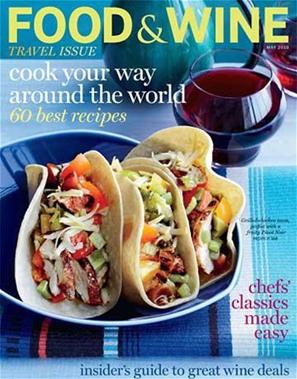 February is all about your heart. Not only does Valentine's Day fall on the 14th but it is American Heart Month. While chocolates, candies, flowers and jewelry are the traditional picks for Valentine's Day, your sweetheart deserves the best. For your favorite cook or foodie, opt for something different. Say 'I love you' and promote your sweetheart's healthy lifestyle by considering one of these gift ideas for healthier cooking. You can always keep a small box of chocolates on hand just in case!
Splurge:
Loves cooking appliances/gadgets/short on time: Pressure Cooker – Fagor 6-quart stovetop pressure cooker ($139)
Pressure cookers have come a long way. Like convection ovens, pressure cookers speed up cooking time but, unlike convection ovens, they are excellent for sealing in moisture. Roasts will remain juicy because the steam cannot escape. Newer models, such as the Fagor six-quart pressure cooker, allow you to slow cook and steam, has interchangable quart-sized pots and steamer basket which doubles as a food grater/trivet.
Budget pick:
Loves magazines/checking out new recipes and learning about cooking techniques: Subscription Cooking and Food Magazines ($15 to 30)
There are some fantastic specialty magazines for those who love to develop and prepare healthy, gourmet meals. Bonus: every month brings new ideas, recipes and product suggestions – not to mention beautiful food photos. Examples: Cook's Country, Food and Wine, Fine Cooking and Eating Well.
Other:
Loves cooking authentic cuisine/herbs and spices: Spice CollectionsDean & Deluca Spice Collections