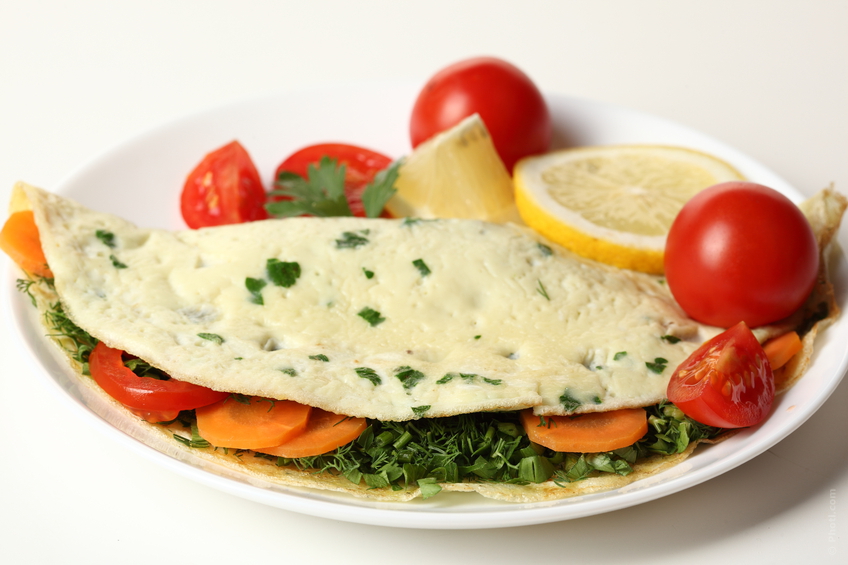 Did you know that the tender spears (of asparagus) were very popular in the royal households of 17th century France? Asparagus was believed to be a powerful aphrodisiac! Well now spring is here and you can enjoy this 'in season' fresh vegetable for its many benefits (aside from the above)! If you have tried asparagus and loved it, good for you. If not, perhaps you have eaten asparagus that was prepared incorrectly (under-seasoned and over-cooked), making it mushy and bland. At only four calories per spear, asparagus is a low-calorie vegetable packed with nutrients and disease-fighting compounds.
Asparagus: nutrition information
In addition to being low in calories, asparagus is a great source of the B-vitamin folate and a good source of both vitamins A and C. Five spears provides 20 calories, no fat and 110 micrograms (mcg) of folate, which meets 28% of the recommended Daily Value (DV). Optimal folate intake is crucial for a healthy pregnancy, making new cells and forming neurotransmitters, or chemical messengers in the brain. Folate is also important for reducing your risk of developing heart disease. It controls the amount of homocysteine (an amino acid) in your bloodstream. When folate levels plummet in your system, homocysteine levels increase, causing damage to the delicate arteries which supply brain to your brain and heart. Keep in mind that folate is highly susceptible to destruction through cooking (heat, air, light) so cook your asparagus whole (briefly) and don't submerge it in water.
Vitamins A and C are antioxidants. They protect cell membranes from damage and promote a healthy immune system. Vitamin A plays a role in the creation of new cells, reproduction, growth and development, promotes healthy eyesight among other functions. Vitamin C is needed to form collagen, a fibrous protein that acts like cement in your body, along with elastin it gives your tissues form and provides firmness and strength. Without these substances, your body would fall apart. One serving of asparagus, or five spears, meets 10% of the DV for vitamin A and 15% for vitamin C.
Asparagus contains a powerful compound which acts like an antioxidant, offering protection against cancer. It is called glutathione (a small protein). Like vitamins A and C, glutathione protects cells against free radical damage which can, at worst, lead to cancerous changes. In fact, in an analysis of nearly 40 green vegetables, fresh cooked asparagus came in #1 for glutathione content.
Asparagus selection and storage
Choose odorless asparagus with dry, tight or compact tips (most of the nutrients are in the tips!) versus loose, frayed tips. You can refrigerate fresh asparagus for up to four days. Simply wrap the ends of the stalks in a wet paper towel and placing the asparagus in a plastic bag. When preparing, remove the woody stalk or the point where it naturally 'snaps' off toward the bottom of the stalk. If they are very thick stalks, try using a vegetable peeler to remove some of the exterior and make it easier to find the woody part, which you can cut off with a knife.
Preparing flavorful asparagus
Never overcook your asparagus. It is best 'al dente.' Try grilling it or cooking it in a pan with a bit of oil (browning the sides). Make a orange-soy dressing or marinade with about 1 TB each of reduced-sodium soy sauce and fresh orange juice, 1/2 tsp each grated fresh ginger, orange rind and sesame oil. Toss it in the mixture before steaming, browning in a pan or grilling. Top with diced shallots, if desired.
Other varieties
When we think of asparagus in the U.S. we typically think of 'green' asparagus. White asparagus is not a different variety of asparagus but is grown using a different cultivation technique. It is more popular in Europe and tastes slightly less bitter than its green cousin. Purple asparagus, originally cultivated in Italy, is actaully a different variety and has more sugar and less dietary fiber than green asparagus.