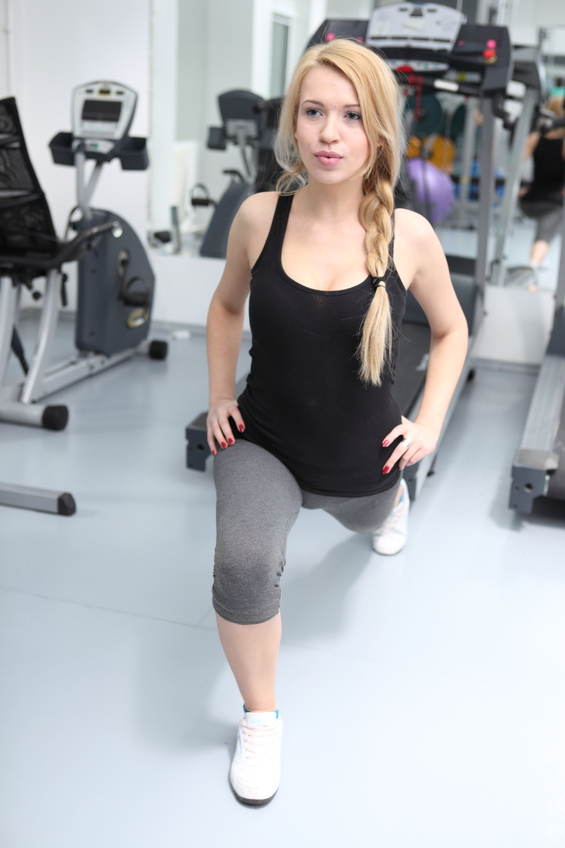 Dedicated athletes looking for an edge in their field of competition need an exercise regimen based on four critical areas of training. These four areas increase speed, size, and power in any athlete. They include (1) flexibility (2) core strength (3) explosive movements, and (4) the strengthening of the posterior kinetic chain.  When combined with an upper body strength routine one can almost guarantee improvement on the court, the field or the ice. In this piece, we'll focus on the flexibility component of athletic training and conditioning.
Importance of Flexibility
Increasing an athlete's flexibility (as well as warming up prior to workouts) helps to decrease risk of injury. If an athlete lacks flexibility he/she is unable to enjoy a full range of muscular motion. Think about a new rubber band. It stretches only to a point before snapping. By 'working' it, repetitively, it stretches further and further without snapping. Much like your muscles. Not being able to perform an exercise completely, through a full range of motion, makes the exercise or movement incomplete or stilted. That lack of flexibility, in combination with other factors such as inadequate recovery periods, unbalanced training and/or using poor form all inhibit muscular development.
More often than not, flexibility in athletics is incorrectly incorporated into an exercise routine. It's dangerous to stretch cold muscles. Performing a 'dynamic' warm up before a workout, event or game instead of static stretching is the best option. A dynamic warm-up may include movements such as walking lunges, knee raises, butt kicks, arm circles and squats. You don't need equipment – use your own body-weight only.
Active Vs Passive Stretching for enhancing Flexibility
Passive stretching involves using an external force to push a joint beyond its active range of motion. Performing a standing calf stretch against a wall or using a partner to push you into a deeper stretch are examples of passive stretching. Instead of passive stretches, engage in 'active' stretching exercises. Active stretching uses your own muscular strength and effort to hold a position. Active (isolated) stretching is safe and effective as you eliminate external forces. You use your own muscle strength to achieve the desired range of motion. As the one muscle contracts the target muscle (opposite the contracting muscle – the one you want to stretch) relaxes and lengthens.
An example of an 'active' stretch for the chest is extending your arms out to the sides and retracting your shoulder blades. To actively stretch the hamstrings, extend your leg straight in front of you and relax it by contracting the quadriceps. When you contract your quadriceps, your brain sends a signal to your hamstrings to 'relax.' This allows you to achieve a deeper stretch without force.
Now that we've covered flexibility, we'll move on to the second major component in athletic training and conditioning: core strength.