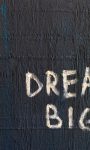 Don't get bored – with the foods you are eating, your physical activity or even the route you take to commute. Boredom can kill motivation quickly. That's why it is important to change things up, keep them fresh.
For diet, consider trying new, healthy recipes (online), new fruits and vegetables, cooking techniques, combinations, eat in season, treat yourself to a healthy restaurant meal, experiment with vegetarian eating and include your favorites once in a while, if in smaller portions.
For fitness, start with a variety of activities to choose from. Vary time, intensity and frequency. Occasionally buy new exercise equipment or gym clothes, exercise seasonally, try a new sport or dance class, check out walking/hiking groups, change your biking/walking route, for example.